HAS Healthcare Advanced Synthesis is a full-service Contract Development and Manufacturing Organization (CDMO).
Holding a GMP certificate since 1984, production has been completely dedicated to products serving the Pharmaceutical industry. We offer a full range of high-quality, exclusive, personalized solutions to our clients, as outlined below.
Research and Development​
HAS Healthcare Advanced Synthesis offers clients a full range of research and development services to successfully achieve chemical/analytical reproducibility.
Process development and/or optimization
Range finding studies according to classical and/or enhanced approaches (OFAT and/or DOE) to identify Critical Quality Attributes (CQA) as per Q11
Safety risk analysis to guarantee a robust and safe process before scaling up at industrial scale
Impurity identification according to cutting edge analytical equipment (NMR and MS), synthesis, full characterization, and supply
Impurity fate and purge studies to assess suitable specifications
Analytical method development and/or optimization
Analytical method conditions based on an enhanced approach (QbD)
In addition, our team's proven experience will assist throughout the entire product lifecycle
Discussion of regulatory starting material strategy based on authority requirements
Full risk assessment before process validation execution (FMEA)
Validation master plans
Stability protocol for collecting data to assign a retest period that will be included in the regulatory filings
Preparation of various risk assessments for regulatory purposes (e.g. Elemental impurities, Nitrosamines)
Drug Master File (DMF) preparation, filing, and management upon request; or support in the preparation of the relative drug substance sections (3.2.S) for worldwide registrations
Regulatory assistance during the entire lifecycle of the project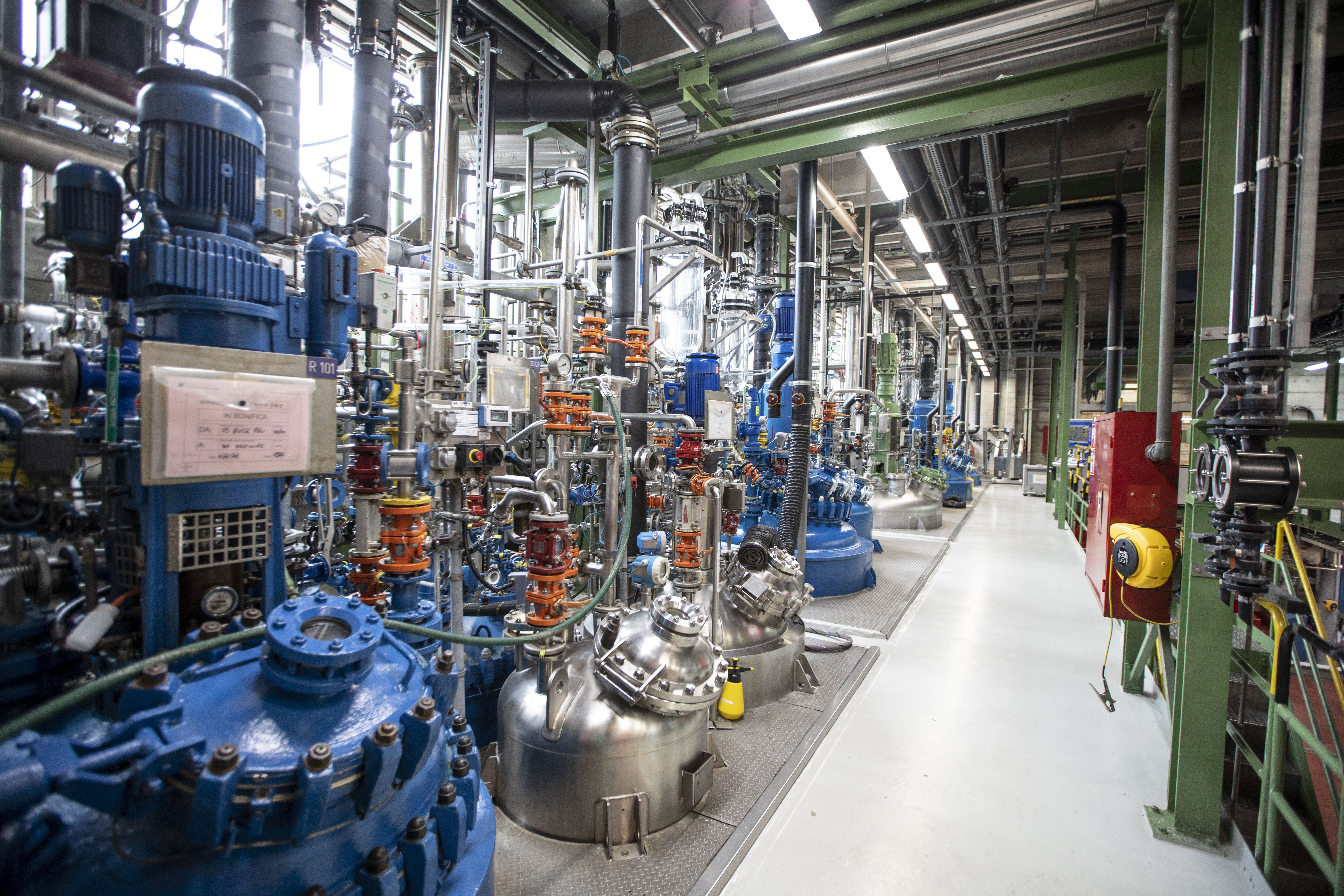 API Manufacturing
We are able to take on a wide range of clinical and commercial projects due to the large flexibility in reactor sizes for small molecule classical APIs, delivering a wide range of clinical and commercial product quantities. Production scale ranges from kilograms to tons.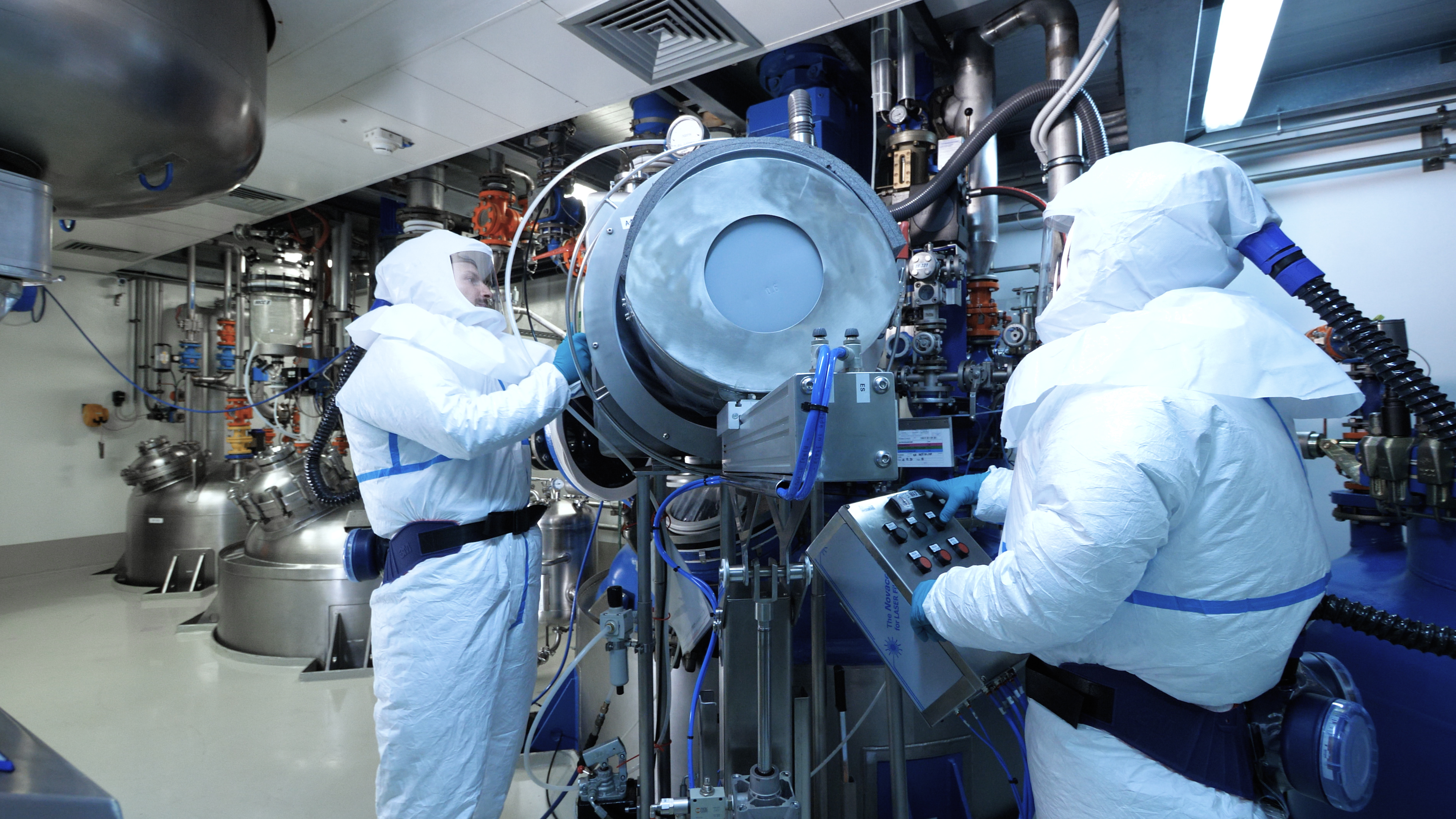 HPAPI Manufacturing
Highly potent compounds require product handling in containment facilities which provide the necessary protection for personnel, the environment and for the product itself. Our expertise and reputation in this highly specialized area has been recognized worldwide by customers and agencies alike across the US, Europe, and Japan. With over 20 years of experience handling highly potent molecules with an OEL down to 1 μg/m³, our highly skilled team has produced numerous HPAPI products ranging from grams to hundreds of kilograms.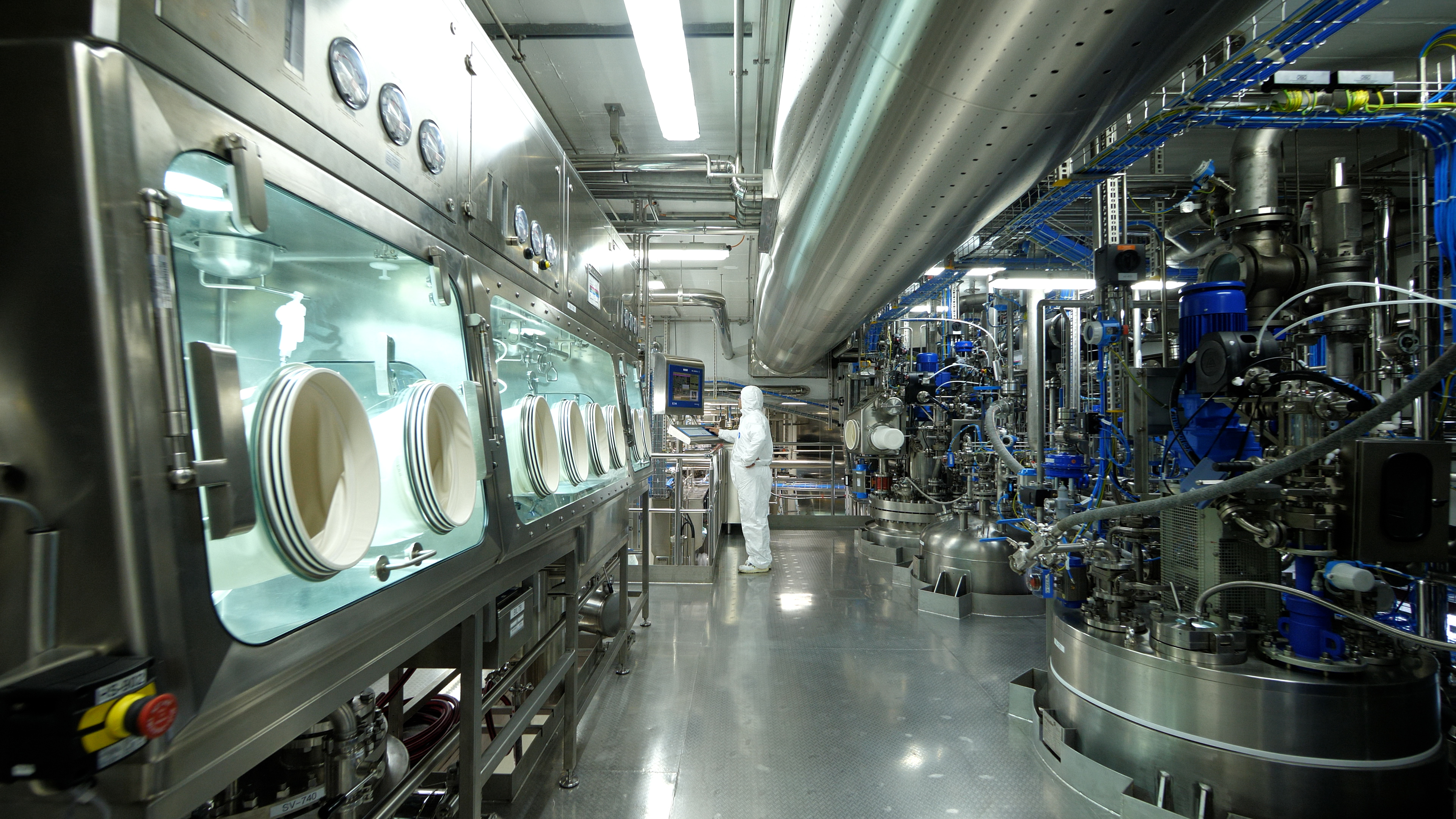 Anticancer Manufacturing
We built a dedicated Anticancer facility in 2012 exclusively for the development, analysis and manufacturing of clinical and commercial Anticancer compounds down to 50 ng/m3 OEL. A new large scale production suite was opened in 2020. The dedicated production suites are equipped with modern glovebox technology and offer a range of batch sizes up to 50 kg.